Over five centuries, generations of monks (Buddhist, Hindu and Jain) excavated monasteries, chapels and temples out of the Charanandri hills.
Ellora is a World Heritage Site.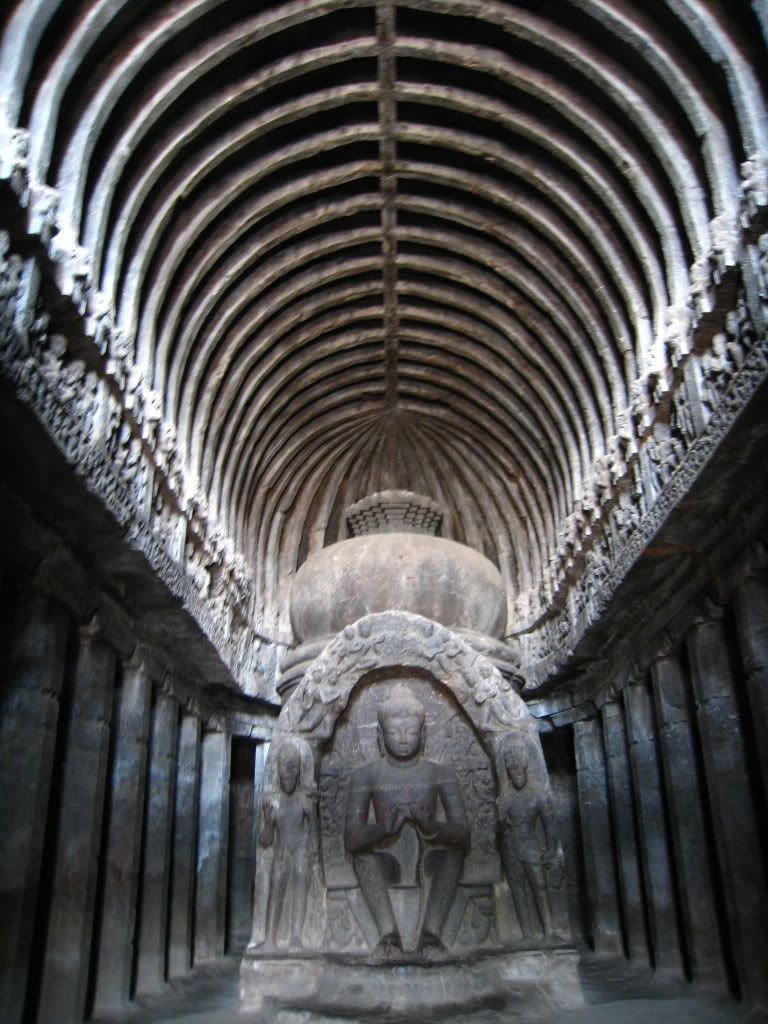 The Viswakarma Cave or Carpenter's Cave (Buddhist cave)
The ceiling has been carved to give the impression of wooden beams.
Kailasa Temple (Hindu cave)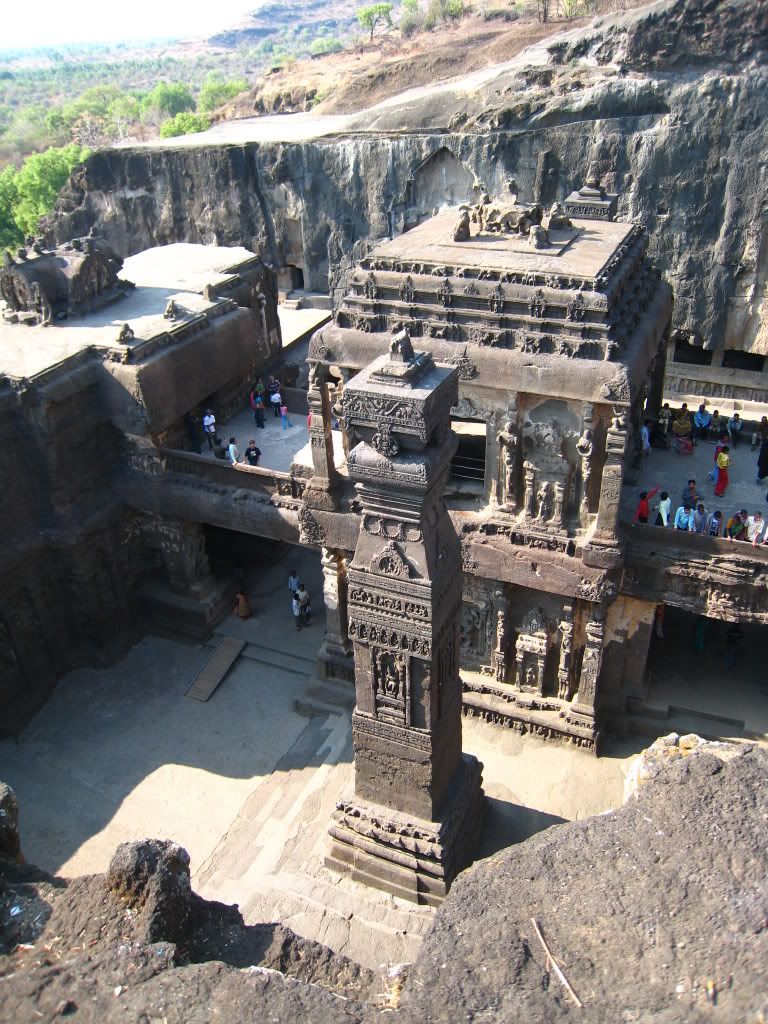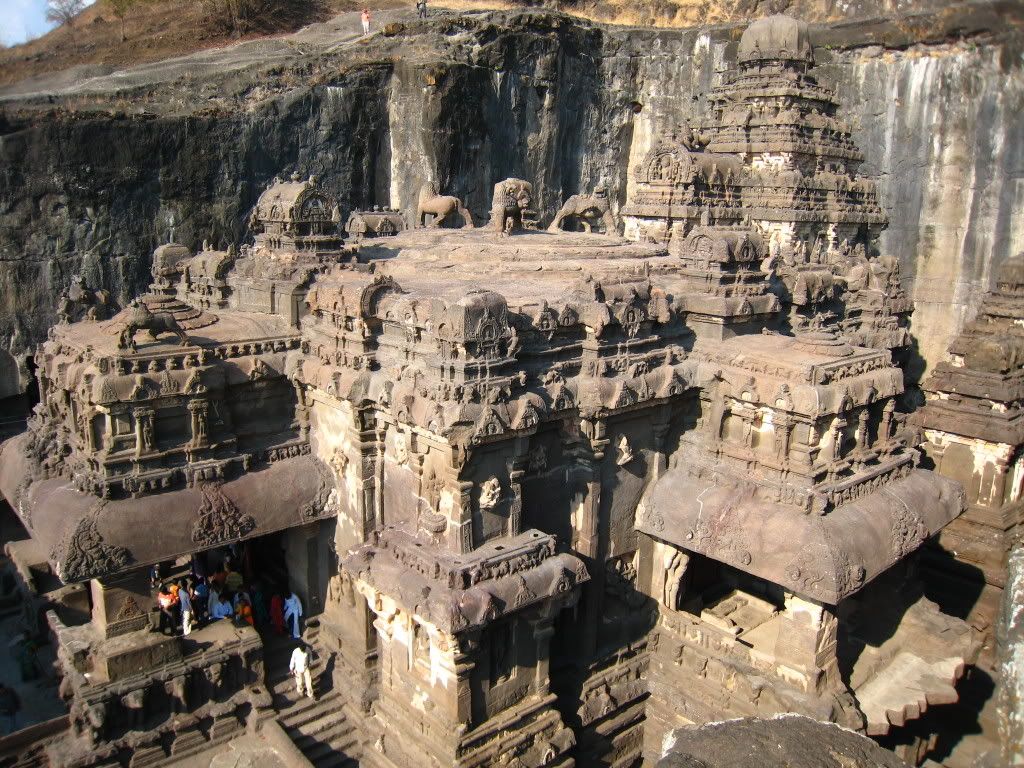 The Kailasa Temple, dedicated to Shiva, is the world's largest monolithic sculpture; it was carved out of one single rock by 7000 labourers removing 200.000 tonnes of rock over 150 years!
It covers an area double the size of Parthenon in Athens.
This rock-cut temple is an enormous representation of Mount Kailasa, Shiva's home in the Himalaya.