La photo est "vivante" !
Bienvenue dans notre Nice miniature en 3 D !...
Les élèves de 3°1 ont créé à travers et autour de la photo en disposant une photographie sur un présentoir vertical, en papier rigide.
Voici donc leurs oeuvres et leurs commentaires !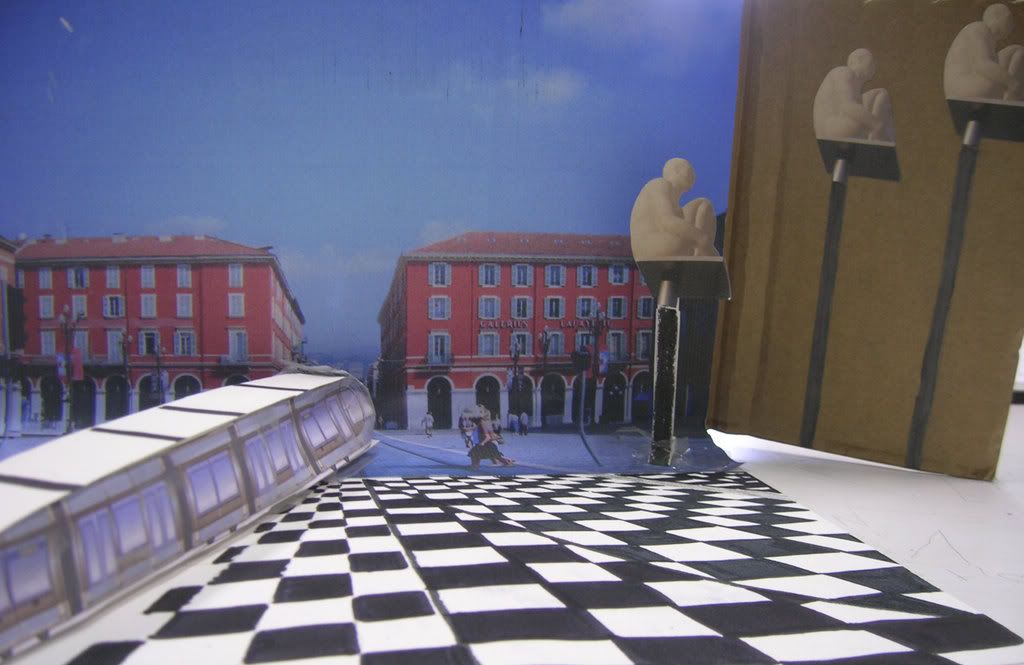 We worked on "Place Masséna" with the tramway in perspective.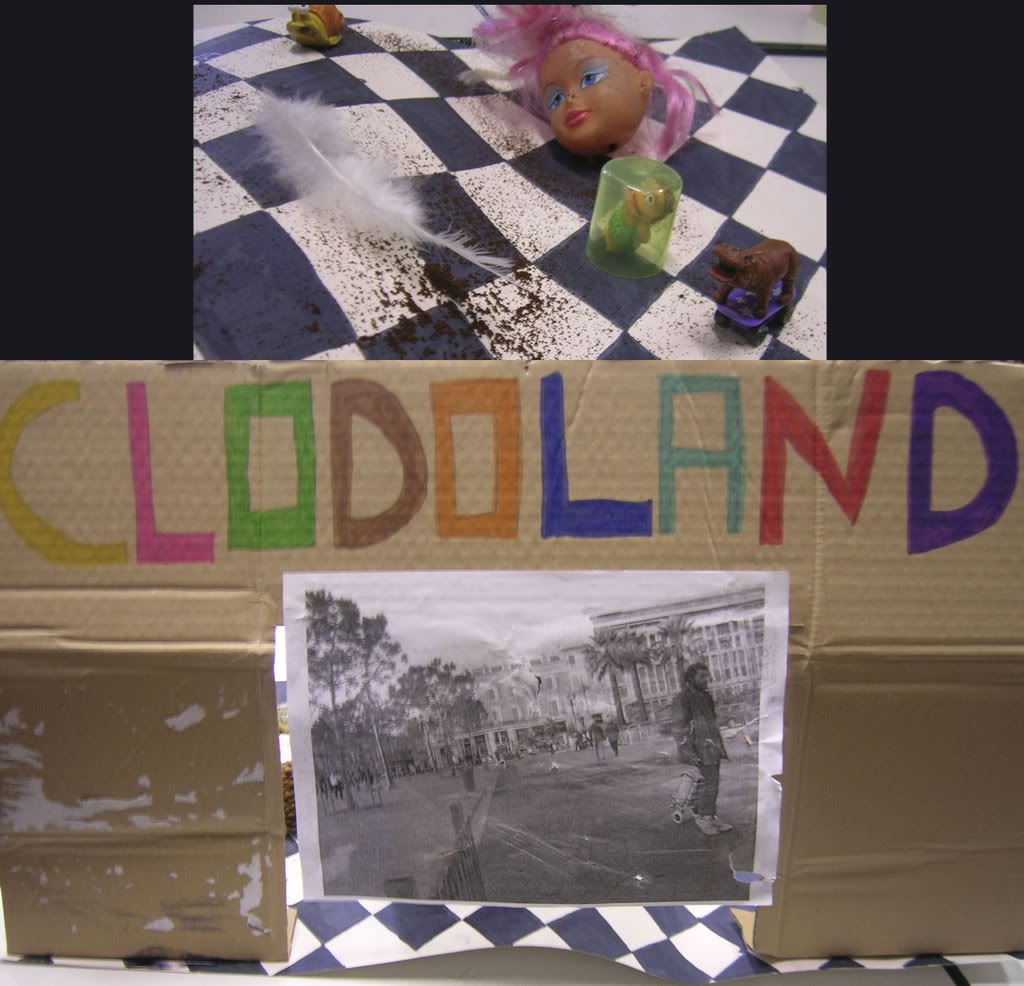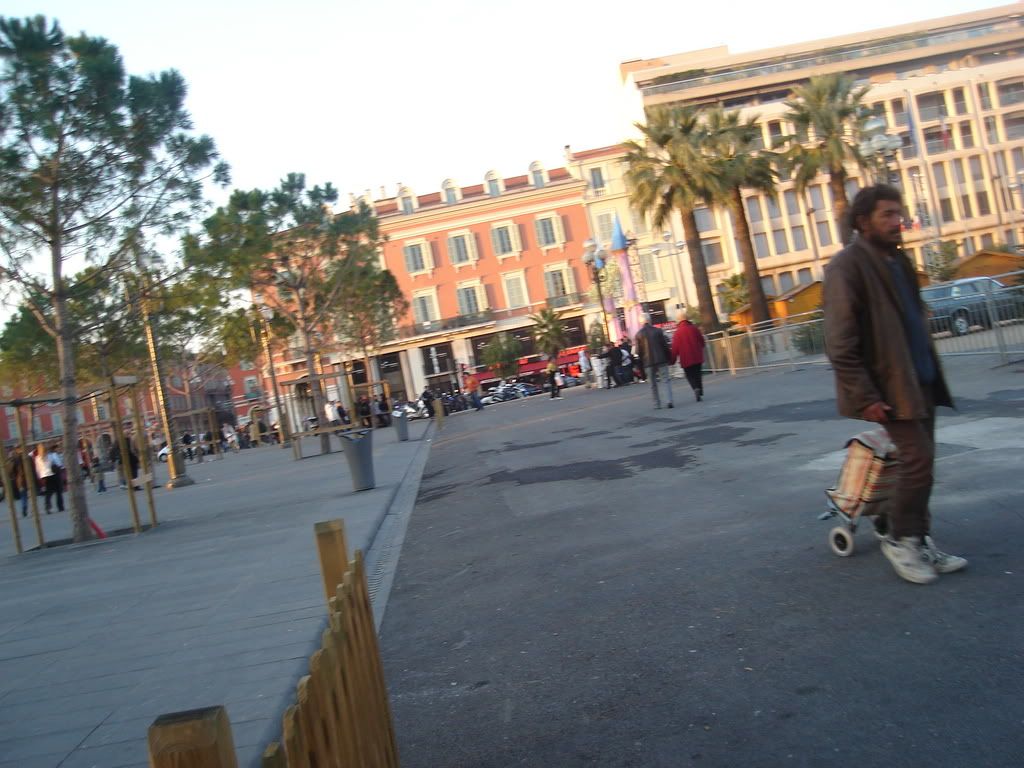 We took photos of "Place Masséna". There was a homeless, so we decided to draw "Place Masséna" and add a composition with coffee, snails, litter... to make it very dirty.
Maud, Sabrina, Rime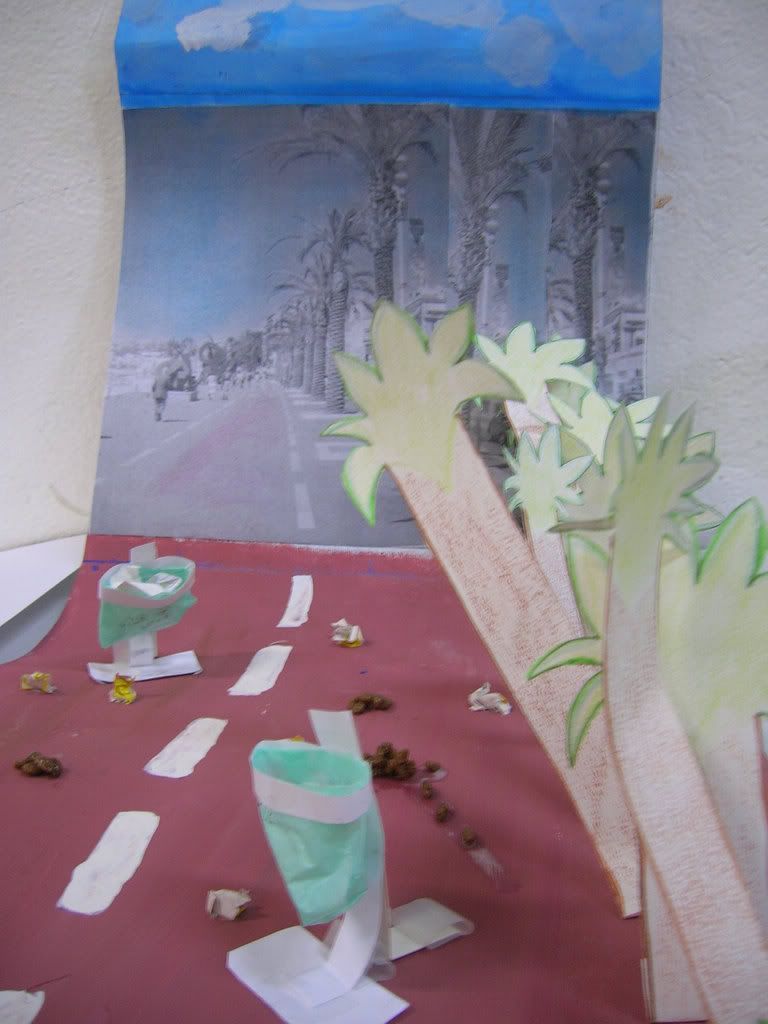 When we walk in Nice, we see a lot of dog excrement, so we wanted to show how dirty Nice is.
Anissa, Houria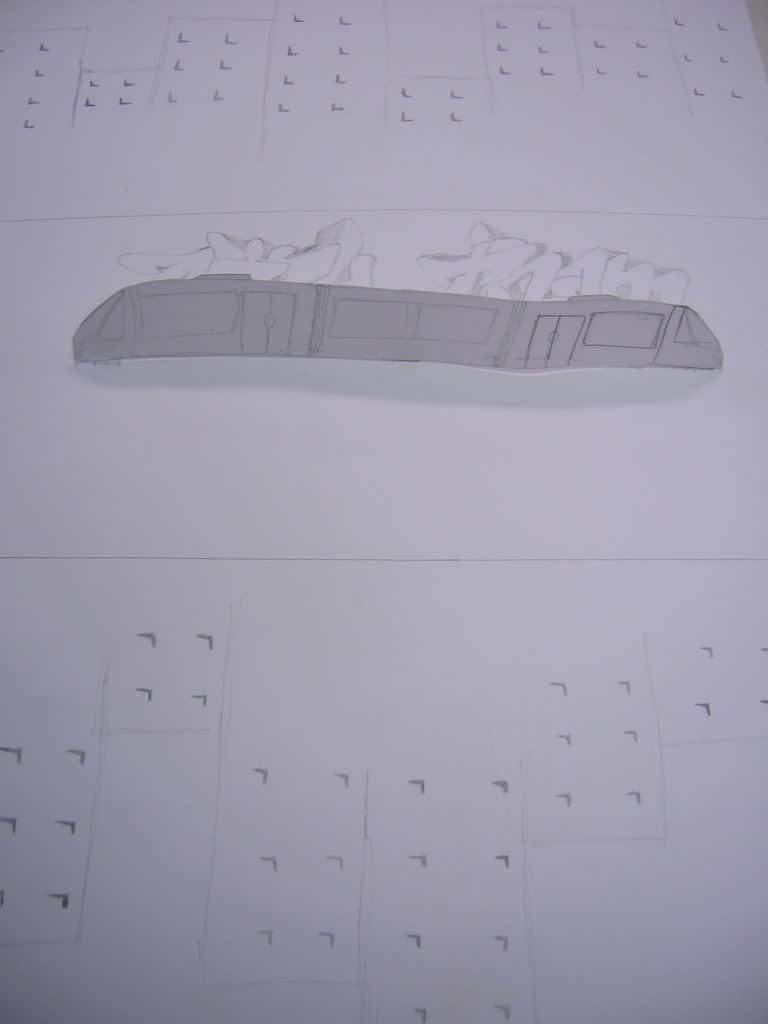 We invented a new city with the tramway.

Dino, Arseit, Jean-Philippe, Raphael



We made a stadium because we like football. We added the anthem "Nissa La Bella"!
Kevin, Timy, Nicolas
I took a picture on the computer and I widened it on a box.
Maxime
Click here to watch the video "Place Massena Flash Dance" made by Caroline, Cindy and Mélissa!